There are plans in motion for New York's Highline to come to Miami as an Underline. The same company behind New York's park has been asked to design a similar space underneath an above-ground railroad track in Florida. Learn more.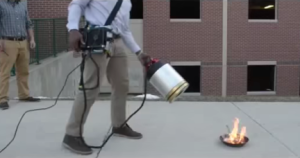 Engineering students from George Mason University developed a fire extinguisher that puts out flames with sound waves as opposed to harsh chemicals. This technology is especially useful in outer space, as fire extinguisher contents spread everywhere without gravity to direct them. Sound waves don't face this problem. Learn more.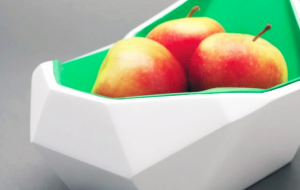 Student designer Jagjit Chodha designed a fruit bowl that alerts you to mold forming on food so that you know exactly when to eat fruit just before it goes bad. Millions of pounds of food are thrown away each month in the US alone. Hopefully more of these technologies will begin to surface to minimize these astonishing waste statistics. Learn more.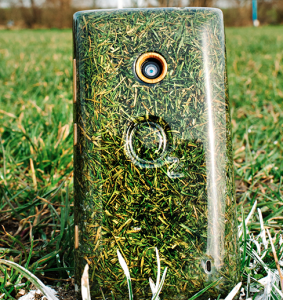 Created by O2 Recycle, this cell phone is made up of grass clippings, locally sourced wood, and recycled cellphone parts. The cellphone itself is made up of recycled technology, while the casing is made up of crass clippings coated in an eco-friendly resin, and buttons are made of wood. Learn more.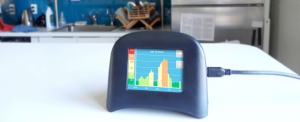 Developed at Carnegie Mellon University Robotics Institute, Speck detects monitors the amounts of particulates in one's home. These analytics are then uploaded to a database, and a free website also tracks them and compares levels to government code and federal air monitoring stations. Learn more.